Baby Driver
R
for violence and language throughout.


Ansel Elgort, Kevin Spacey

-

1 hr. 53 mins.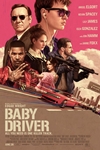 A talented, young getaway driver relies on the beat of his personal soundtrack to be the best in the game. When he meets the girl of his dreams, Baby sees a chance to ditch his criminal life and make a clean getaway. But after being coerced into working for a crime boss (Kevin Spacey), he must face the music when a doomed heist threatens his life, love and freedom.
Official Site
Trailer
---
Despicable Me 3
PG
for action and rude humor


Kristen Wiig, Trey Parker

-

1 hr. 30 mins.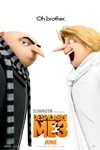 The team who brought you Despicable Me, Despicable Me 2 and Minions, returns to continue the adventures of Gru, Lucy, their adorable daughters - Margo, Edith and Agnes - and the Minions. Villain Balthazar Bratt is a former child star who's grown up to become obsessed with the character he played in the '80s, and proves to be Gru's most formidable nemesis to date.
Official Site
Trailer
---
The House
R
language throughout, sexual references, drug use, some violence and brief nudity


Will Ferrell, Amy Poehler

-

1 hr. 28 mins.
After Scott and Kate Johansen (Will Ferrell and Amy Poehler) lose their daughter Alex's college fund, they become desperate to earn it back so she can pursue her dream of attending a university. With the help of their neighbor Frank (Jason Mantzoukas), they decide to start an illegal casino in his house.
Official Site
Trailer
---
Spider-Man: Homecoming
PG-13
for sci-fi action violence, some language and brief suggestive comments


Tom Holland, Michael Keaton

-

2 hr. 13 mins.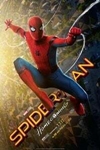 A young Peter Parker/Spider-Man begins to navigate his newfound identity as the web-slinging super hero. Thrilled by his experience with the Avengers, Peter returns home, where he lives with his Aunt May, under the watchful eye of his new mentor Tony Stark. Peter tries to fall back into his normal daily routine - distracted by thoughts of proving himself to be more than just your friendly neighborhood Spider-Man - but when the Vulture emerges as a new villain, everything that Peter holds most important will be threatened.
Official Site
Trailer
---
War for the Planet of the Apes
PG-13
for sequences of sci-fi violence and action, thematic elements, and some disturbing images


Andy Serkis, Woody Harrelson

-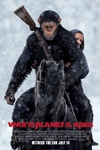 In War for the Planet of the Apes, the third chapter of the critically acclaimed blockbuster franchise, Caesar and his apes are forced into a deadly conflict with an army of humans led by a ruthless Colonel. After the apes suffer unimaginable losses, Caesar wrestles with his darker instincts and begins his own mythic quest to avenge his kind. As the journey finally brings them face to face, Caesar and the Colonel are pitted against each other in an epic battle that will determine the fate of both their species and the future of the planet.
Official Site
Trailer
---
Wish Upon
PG-13
for violent and disturbing


Joey King, Ryan Phillippe

-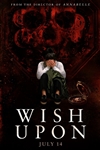 Twelve years after discovering her mother's suicide, 17-year-old CLARE SHANNON is bullied in high school, embarrassed by her manic, hoarder father JONATHAN and ignored by her longtime crush. All that changes when her father comes home with an old music box whose inscription promises to grant its owner seven wishes. While Clare is initially skeptical of this magic box, she can't help but be seduced by its dark powers, and is thrilled as her life radically improves with each wish. Clare finally has the life she's always wanted and everything seems perfect - until the people closest to her begin dying in violent and elaborate ways after each wish. Clare realizes that she must get rid of the box, but finds herself unable and unwilling to part with her new-and-improved life - leading her down a dark and dangerous path.
Official Site
Trailer
---
Dunkirk
PG-13
for intense war experience and some language


Tom Hardy, Mark Rylance

-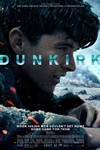 In May 1940, Germany advanced into France, trapping Allied troops on the beaches of Dunkirk. Under air and ground cover from British and French forces, troops were slowly and methodically evacuated from the beach using every serviceable naval and civilian vessel that could be found. At the end of this heroic mission, 330,000 French, British, Belgian and Dutch soldiers were safely evacuated.
Official Site
Trailer
---
Girls Trip
R
for crude and sexual content throughout, pervasive language, brief graphic nudity, and drug material


Regina Hall, Queen Latifa

-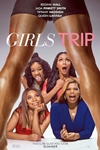 When four lifelong friends— Regina Hall, Queen Latifah, Jada Pinkett Smith and Tiffany Haddish - travel to New Orleans for the annual Essence Festival, sisterhoods are rekindled, wild sides are rediscovered, and there's enough dancing, drinking, brawling and romancing to make the Big Easy blush.
Official Site
Trailer
---