Just Getting Started
PG-13
for language, suggestive material and brief violence


Morgan Freeman, Tommy Lee Jones

-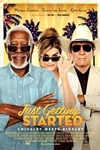 In this raucous comedy, Duke (Freeman) is the freewheeling manager of a luxury Palm Springs retirement resort known as Villa Capri. It's Christmas in the desert, and living is easy for Duke - his days are spent golfing, playing poker with pals, and entertaining his pick of the lovely single ladies. Duke's the big man on campus, until charming former military man Leo (Jones) arrives and threatens to become the new alpha male. When regional director Suzie (Russo) also shows up to look into some improper finances, both men turn on the charm to assert their status as top dog. But what starts as a friendly rivalry to date Suzie turns serious when men from Duke's past come back to haunt him—kidnapping Suzie in the process. Putting their rivalry aside, can Duke and Leo come together to rescue Suzie, stop whoever is trying to kill Duke, and save Christmas at Villa Capri?
Official Site
Trailer
---
Ferdinand
PG
for rude humor, action and some thematic elements


John Cena, Kate McKinnon

-

1 hr. 47 mins.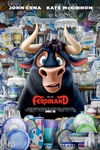 The story of a giant bull with a big heart. After being mistaken for a dangerous beast, he is captured and torn from his home. Determined to return to his family, he rallies a misfit team on the ultimate adventure. Set in Spain, Ferdinand proves you can't judge a bull by its cover.
Official Site
Trailer
---
Star Wars: The Last Jedi



Daisy Ridley, John Boyega

-

2 hr. 33 mins.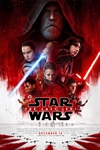 In Lucasfilm's Star Wars: The Last Jedi, the Skywalker saga continues as the heroes of The Force Awakens join the galactic legends in an epic adventure that unlocks age-old mysteries of the Force and shocking revelations of the past.
Official Site
Trailer
---
The Greatest Showman
for thematic elements including a brawl


Hugh Jackman, Zac Efron

-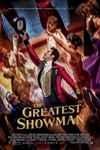 "The Greatest Showman" is a bold and original musical that celebrates the birth of show business and the sense of wonder we feel when dreams come to life. Inspired by the ambition and imagination of P.T. Barnum, The Greatest Showman tells the story of a visionary who rose from nothing to create a mesmerizing spectacle that became a worldwide sensation.
Official Site
Trailer
---
Jumanji: Welcome to the Jungle
PG-13
for adventure action, suggestive content and some language


Dwayne Johnson, Jack Black

-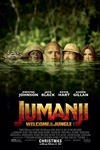 In the brand new adventure Jumanji: Welcome to the Jungle, the tables are turned as four teenagers in detention are sucked into the world of Jumanji. When they discover an old video game console with a game they've never heard of, they are immediately thrust into the game's jungle setting, into the bodies of their avatars, played by Dwayne Johnson, Jack Black, Kevin Hart, and Karen Gillan. What they discover is that you don't just play Jumanji - Jumanji plays you. They'll have to go on the most dangerous adventure of their lives, or they'll be stuck in the game forever...
Official Site
Trailer
---
All the Money in the World
R
for language, some violence, disturbing images and brief drug content


Mark Wahlberg, Michelle Williams

-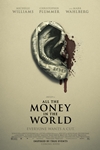 ALL THE MONEY IN THE WORLD follows the kidnapping of 16-year-old John Paul Getty III (Charlie Plummer) and the desperate attempt by his devoted mother Gail (Michelle Williams) to convince his billionaire grandfather (Christopher Plummer) to pay the ransom. When Getty Sr. refuses, Gail attempts to sway him as her son's captors become increasingly volatile and brutal. With her son's life in the balance, Gail and Getty's advisor (Mark Wahlberg) become unlikely allies in the race against time that ultimately reveals the true and lasting value of love over money.
Official Site
Trailer
---
Downsizing



Kristen Wiig, Matt Damon

-

2 hr. 15 mins.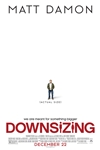 Downsizing imagines what might happen if, as a solution to over-population, Norwegian scientists discover how to shrink humans to five inches tall and propose a 200-year global transition from big to small. People soon realize how much further money goes in a miniaturized world, and with the promise of a better life, everyman Paul Safranek (Matt Damon) and wife Audrey (Kristen Wiig) decide to abandon their stressed lives in Omaha in order to get small and move to a new downsized community — a choice that triggers life-changing adventures.
Official Site
Trailer
---
Father Figures
R
for language and sexual references throughout


Owen Wilson, Ed Helms

-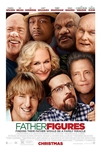 Peter and Kyle Reynolds are two brothers whose eccentric mother raised them to believe their father had died when they were young. When they discover this to be a lie, they set out to find their real father, learning more about their mother than they probably ever wanted to know.
Official Site
Trailer
---