Avengers: Infinity War
PG-13
for intense sequences of sci-fi violence and action throughout, language and some crude references


Robert Downey Jr., Chris Evans

-

2 hr. 36 mins.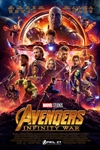 An unprecedented cinematic journey ten years in the making and spanning the entire Marvel Cinematic Universe, Marvel Studios' "Avengers: Infinity War" brings to the screen the ultimate, deadliest showdown of all time. The Avengers and their Super Hero allies must be willing to sacrifice all in an attempt to defeat the powerful Thanos before his blitz of devastation and ruin puts an end to the universe.
Official Site
Trailer
---
Bad Samaritan
R
for violence, language throughout, some drug use and brief nudity


David Tennant, Kerry Condon

-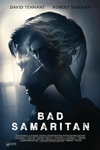 A valet (Robert Sheehan) develops a clever scam to burglarize the houses of rich customers. Things go smoothly until he robs the wrong customer (David Tennant), and discovers a woman being held captive in his home. Afraid of going to prison, he leaves the woman there and makes a call to the police, who find nothing when they investigate. Now, the valet must endure the wrath of the kidnapper who seeks revenge on him, all while desperately trying to find and rescue the captive woman he left behind.
Official Site
Trailer
---
Overboard
PG-13
for suggestive material, partial nudity and some language


Eugenio Derbez, Anna Faris

-

1 hr. 52 mins.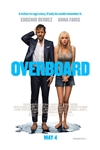 Overboard focuses on "Leonardo" (EUGENIO DERBEZ), a selfish, spoiled, rich playboy from Mexico's richest family and "Kate" (ANNA FARIS), a working class single mom of three hired to clean Leonardo's luxury yacht. After unjustly firing Kate and refusing to pay her, Leonardo falls overboard when partying too hard and wakes up on the Oregon coast with amnesia. Kate shows up at the hospital and, to get payback, convinces Leonardo he is her husband and puts him to work - for the first time in his life. At first miserable and inept, Leonardo slowly settles in. Eventually he earns the respect of his new "family" and co-workers. But, with Leonardo's billionaire family hot on their trail and the possibility of his memory returning at any moment, will their new family last or will Leonardo finally put the clues together and leave them for good?
Official Site
Trailer
---
Breaking In
PG-13
for violence, menace, bloody images, sexual references, and brief strong language


Gabrielle Union, Billy Burke

-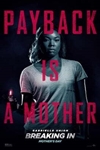 Next Mother's Day, Gabrielle Union stars as a woman who will stop at nothing to rescue her two children being held hostage in a house designed with impenetrable security. No trap, no trick and especially no man inside can match a mother with a mission when she is determined on BREAKING IN.
Official Site
Trailer
---
Life of the Party
PG-13
for sexual material, drug content and partying


Melissa McCarthy, Gillian Jacobs

-

1 hr. 45 mins.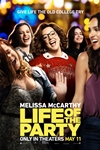 When her husband suddenly dumps her, longtime dedicated housewife Deanna (McCarthy) turns regret into re-set by going back to college…landing in the same class and school as her daughter, who's not entirely sold on the idea. Plunging headlong into the campus experience, the increasingly outspoken Deanna—now Dee Rock—embraces freedom, fun and frat boys on her own terms, finding her true self in a senior year no one ever expected.
Official Site
Trailer
---
Book Club



Diane Keaton, Jane Fonda

-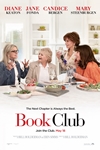 Diane (Diane Keaton) is recently widowed after 40 years of marriage. Vivian (Jane Fonda) enjoys her men with no strings attached. Sharon (Candice Bergen) is still working through a decades-old divorce. Carol's (Mary Steenburgen) marriage is in a slump after 35 years.
Four lifelong friends' lives are turned upside down to hilarious ends when their book club tackles the infamous Fifty Shades of Grey. From discovering new romance to rekindling old flames, they inspire each other to make their next chapter the best chapter.
Official Site
Trailer
---
Deadpool 2



Ryan Reynolds, Morena Baccarin

-

1 hr. 51 mins.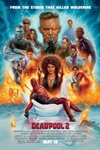 After surviving a near fatal bovine attack, a disfigured cafeteria chef (Wade Wilson) struggles to fulfill his dream of becoming Mayberry's hottest bartender while also learning to cope with his lost sense of taste. Searching to regain his spice for life, as well as a flux capacitor, Wade must battle ninjas, the yakuza, and a pack of sexually aggressive canines, as he journeys around the world to discover the importance of family, friendship, and flavor - finding a new taste for adventure and earning the coveted coffee mug title of World's Best Lover.
Official Site
Trailer
---
Pope Francis - A Man Of His Word



Pope Francis,

-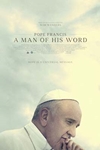 Wim Wenders' new documentary, Pope Francis - A Man of His Word, is intended to be a personal journey with Pope Francis, rather than a biographical documentary about him. The pope's ideas and his message are central to this documentary, which sets out to present his work of reform and his answers to today's global questions. From his deep concern for the poor and wealth inequality, to his involvement in environmental issues and social justice, Pope Francis engages the audience face-to-face and calls for peace.
Official Site
Trailer
---