mother!
R
for strong disturbing violent content, some sexuality, nudity and language


Jennifer Lawrence, Javier Bardem

-

2 hr. 1 mins.
A couple's relationship is tested when uninvited guests arrive at their home, disrupting their tranquil existence. From filmmaker Darren Aronofsky (Black Swan, Requiem for a Dream), mother! stars Jennifer Lawrence, Javier Bardem, Ed Harris and Michelle Pfeiffer in this riveting psychological thriller about love, devotion and sacrifice.
Official Site
Trailer
---
Home Again
PG-13
for some thematic and sexual material


Reese Witherspoon, Michael Sheen

-

1 hr. 37 mins.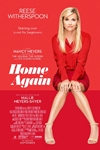 HOME AGAIN stars Reese Witherspoon as Alice Kinney in a modern romantic comedy. Recently separated from her husband, (Michael Sheen), Alice decides to start over by moving back to her hometown of Los Angeles with her two young daughters. During a night out on her 40th birthday, Alice meets three aspiring filmmakers who happen to be in need of a place to live. Alice agrees to let the guys stay in her guest house temporarily, but the arrangement ends up unfolding in unexpected ways. Alice's unlikely new family and new romance comes to a crashing halt when her ex-husband shows up, suitcase in hand. HOME AGAIN is a story of love, friendship, and the families we create. And one very big life lesson: Starting over is not for beginners.
Official Site
Trailer
---
It
R
for violence/horror, bloody images, and for language


Bill Skarsgĺrd, Jaeden Lieberher

-

2 hr. 15 mins.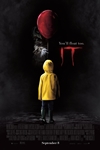 When children begin to disappear in the town of Derry, Maine, a group of young kids are faced with their biggest fears when they square off against an evil clown named Pennywise, whose history of murder and violence dates back for centuries.
Official Site
Trailer
---
Leap! (Ballerina)
PG
for some impolite humor, and action


Elle Fanning, Nat Wolff

-

1 hr. 29 mins.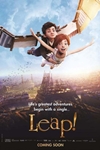 Paris, 1884. An orphaned girl arrives in Paris from Brittany. Félicie Milliner is 11 and has no money but one big, passionate dream: to become a dancer. With nothing left to lose, Félicie takes a big risk: she 'borrows' a spoiled brats identity and enters the Opera Ballet School. But how long can she be someone else? Mentored by the tough and mysterious cleaner, Odette , Félicie learns that talent is not enough - it takes hard work to be better than her ruthless, conniving fellow students. That and friendship. Felicie's inventive, exhausting and charismatic best friend Victor also has a dream: becoming a famous inventor. Together, they both encourage each other to reach for the stars.
Official Site
Trailer
---
The Hitman's Bodyguard
R
for strong violence and language throughout


Ryan Reynolds, Samuel L. Jackson

-

1 hr. 58 mins.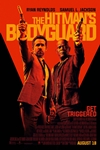 The world's top protection agent gets a new client: a hit man who came in from the cold. They've been on the opposite ends of a bullet for years. Now they must team up and have only 24 hours to get to The Hague to bring down a murderous dictator.
Official Site
Trailer
---
The Glass Castle
PG-13



Brie Larson, Iain Armitage

-

2 hr. 7 mins.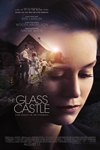 Based on one of the longest-running New York Times bestsellers, THE GLASS CASTLE tells the story of Jeannette Walls' unconventional upbringing at the hands of her deeply dysfunctional and uniquely vibrant parents, and her journey towards acceptance and fulfillment.
Official Site
Trailer
---
Wind River
R
strong violence, a rape, disturbing images, and language


Martin Sensmeier, Elizabeth Olsen

-

1 hr. 50 mins.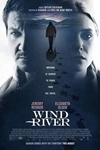 WIND RIVER is a chilling thriller that follows a rookie FBI agent (Elizabeth Olsen) who teams up with a local game tracker with deep community ties and a haunted past (Jeremy Renner) to investigate the murder of a local girl on a remote Native American Reservation in the hopes of solving her mysterious death.
Official Site
Trailer
---
An Inconvenient Sequel: Truth to Power
PG
for thematic elements and some troubling images


Al Gore,

-

1 hr. 40 mins.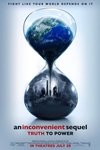 A decade after AN INCONVENIENT TRUTH brought climate change into the heart of popular culture, comes the riveting and rousing follow-up that shows just how close we are to a real energy revolution. Vice President Al Gore continues his tireless fight traveling around the world training an army of climate champions and influencing international climate policy. Cameras follow him behind the scenes - in moments both private and public, funny and poignant -- as he pursues the inspirational idea that while the stakes have never been higher, the perils of climate change can be overcome with human ingenuity and passion.
Official Site
Trailer
---