Transformers: The Last Knight
PG-13
for violence and intense sequences of sci-fi action, language, and some innuendo


Mark Wahlberg, Josh Duhamel

-

2 hr. 30 mins.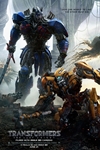 The Last Knight shatters the core myths of the Transformers franchise, and redefines what it means to be a hero. Humans and Transformers are at war, Optimus Prime is gone. The key to saving our future lies buried in the secrets of the past, in the hidden history of Transformers on Earth. Saving our world falls upon the shoulders of an unlikely alliance: Cade Yeager (Mark Wahlberg); Bumblebee; an English Lord (Sir Anthony Hopkins); and an Oxford Professor (Laura Haddock).There comes a moment in everyone's life when we are called upon to make a difference. In Transformers: The Last Knight, the hunted will become heroes. Heroes will become villains. Only one world will survive: theirs, or ours.
Official Site
Trailer
---
Cars 3
G



Armie Hammer, Nathan Fillion

-

1 hr. 49 mins.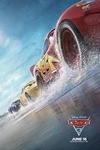 Blindsided by a new generation of blazing-fast racers, the legendary Lightning McQueen (voice of Owen Wilson) is suddenly pushed out of the sport he loves. To get back in the game, he will need the help of an eager young race technician, Cruz Ramirez (voice of Cristela Alonzo), with her own plan to win, plus inspiration from the late Fabulous Hudson Hornet and a few unexpected turns. Proving that #95 isn't through yet will test the heart of a champion on Piston Cup Racing's biggest stage!
Official Site
Trailer
---
Rough Night
R
for crude sexual content, language throughout, drug use and brief bloody images


Scarlett Johansson, Kate McKinnon

-

1 hr. 40 mins.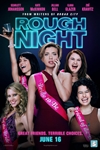 In Rough Night, five best friends from college reunite 10 years later for a wild bachelorette weekend in Miami. Their hard partying takes a hilariously dark turn when they accidentally kill a male stripper. Amidst the craziness of trying to cover it up, they're ultimately brought closer together when it matters most.
Official Site
Trailer
---
Wonder Woman
PG-13
for sequences of violence and action, and some suggestive content


Gal Gadot, Chris Pine

-

2 hr. 21 mins.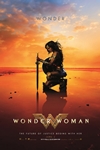 Before she was Wonder Woman, she was Diana, princess of the Amazons, trained to be an unconquerable warrior. Raised on a sheltered island paradise, when an American pilot crashes on their shores and tells of a massive conflict raging in the outside world, Diana leaves her home, convinced she can stop the threat. Fighting alongside man in a war to end all wars, Diana will discover her full powers...and her true destiny.
Official Site
Trailer
---
Paris Can Wait
PG
for thematic elements, smoking and some language


Diane Lane, Alec Baldwin

-

1 hr. 32 mins.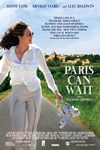 Anne is at a crossroads in her life. Long married to a successful, driven but inattentive movie producer, she unexpectedly finds herself taking a car trip from Cannes to Paris with a business associate of her husband. What should be a seven-hour drive turns into a carefree two-day adventure replete with diversions involving picturesque sights, fine food and wine, humor, wisdom and romance, reawakening Anne's senses and giving her a new lust for life.
Official Site
Trailer
---